Upcoming Courses & Workshops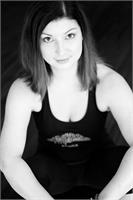 Meditation 101

with

Kristy

St John
Next held on Sun, Oct 28, 2018 at 12:30 pm - 2:30 pm
This
enrollment
runs from Sun Oct 28, 2018 - Sun Nov 4, 2018
Meditation 101 with Kristy! Learn the basics of meditation and how to incorporate it into your own life. Understand the different styles of meditation and which one works best for you. This workshop will be made up of a variety of lecture and practice. Please bring your yoga mat and wear comfortable clothing. No membership or prior experience is necessary. Price for both sessions is $75 or $40 for a one session drop in. Pre-Registration is suggested due to limited space.
Learn More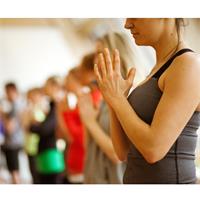 Yoga For Beginners-30 Day Program

with

Michele

Cassatta
Next held on Sun, Dec 2, 2018 at 4:00 pm - 5:30 pm
This
enrollment
runs from Sun Dec 2, 2018 - Sun Dec 16, 2018
Thinking about trying yoga but not sure where to begin? Yoga For Beginners was created just for you. During this 30 day program, you will learn all of the yoga basics in a safe and supported environment. Program includes three 90 minute "Yoga For Beginners" workshops and 30 unlimited day's of yoga. Program price is $149 (includes 30 days of yoga and 3 workshops) or only $99 for Empower Auto Pay members.(This special pricing is for Empower Auto Pay members and only includes the 3 workshops)
*Beginner Workshops meet on Sunday afternoon from 4:00-5:30 pm.
Learn More