Upcoming Courses & Workshops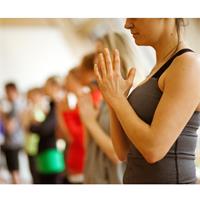 Yoga For Beginners-30 Day Program

with

Michele

Cassatta
Next held on Sun, Feb 3, 2019 at 4:00 pm - 5:30 pm
This
enrollment
runs from Sun Feb 3, 2019 - Sun Feb 17, 2019
Thinking about trying yoga but not sure where to begin? Yoga For Beginners was created just for you. During this 30 day program, you will learn all of the yoga basics in a safe and supported environment. Program includes three 90 minute "Yoga For Beginners" workshops and 30 unlimited day's of yoga. Program price is $149 (includes 30 days of yoga and 3 workshops) or only $99 for Empower Auto Pay members.(This special pricing is for Empower Auto Pay members and only includes the 3 workshops)
*Beginner Workshops meet on Sunday afternoon from 4:00-5:30 pm.
Learn More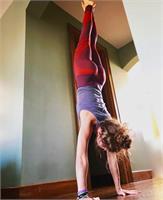 Handstands with Sam

with

Sam

Lombardo
Sat, Mar 2, 2019 at 2:00 pm - 4:00 pm
Handstands with Sam is an Empowering Workshop designed to give you the tools you need to confidently stand on your hands! Take the fear and confusion out of inversions and understand how to use gravity to your advantage. No prior experience or membership is necessary. Everyone is welcome! Workshop runs on Saturday, February 2 from 2:00-4:00 pm. Price $40. Space is limited so please pre-register.
Learn More