Garrett Maximiuk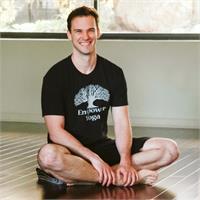 Garrett Maximiuk instructs the following:
Hot Vinyasa is an energizing, dynamic class that links breath with movement. Your teacher will guide you through a series of yoga postures to create a flow, then each student moves through the flow at his/her own pace. Class is taught in a hot room, accompanied by upbeat music. This is an ideal class for fitness minded students who enjoy a hot, flowing powerful practice.




Short Form Ashtanga Primary Series. Students will practice along with the teacher.